How to Make Your House Smell Good All the Time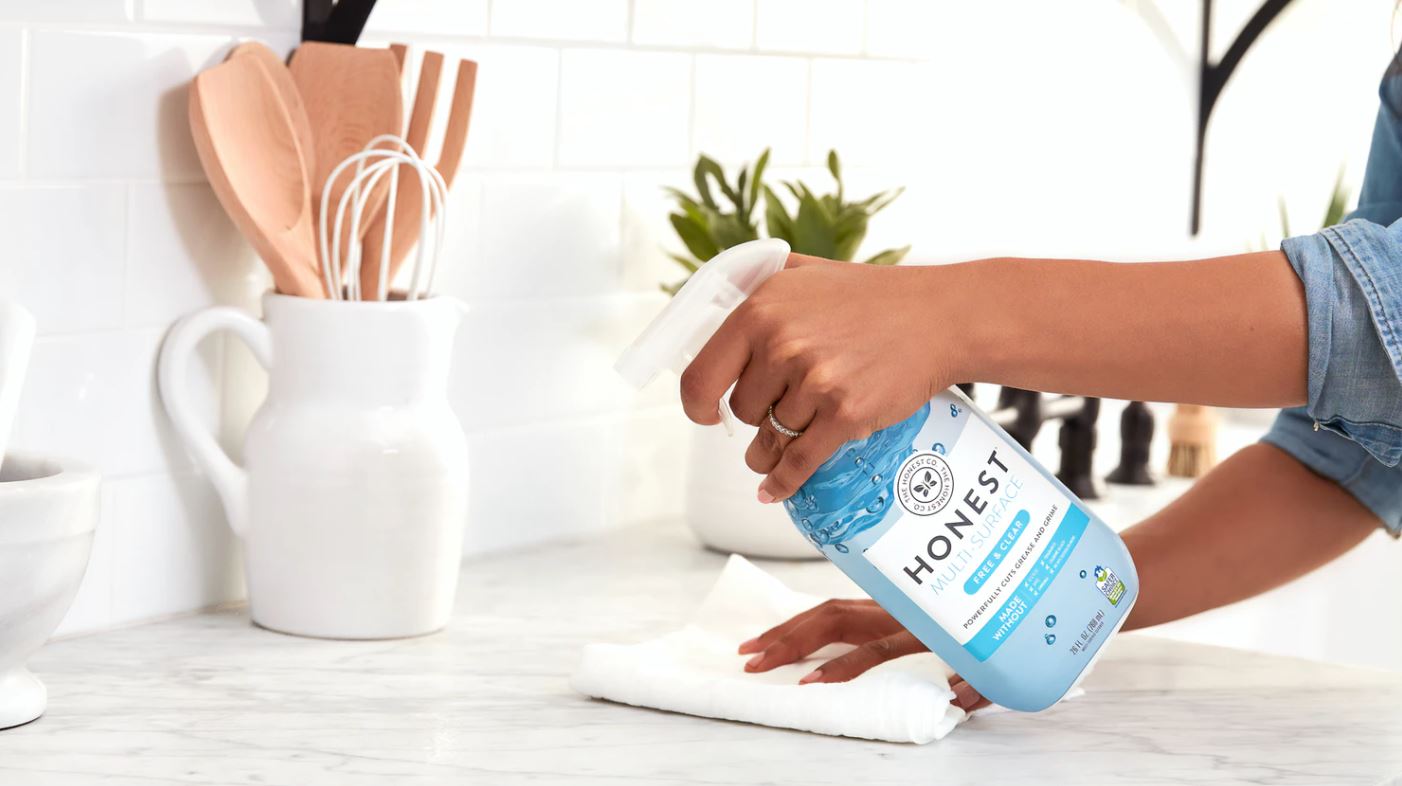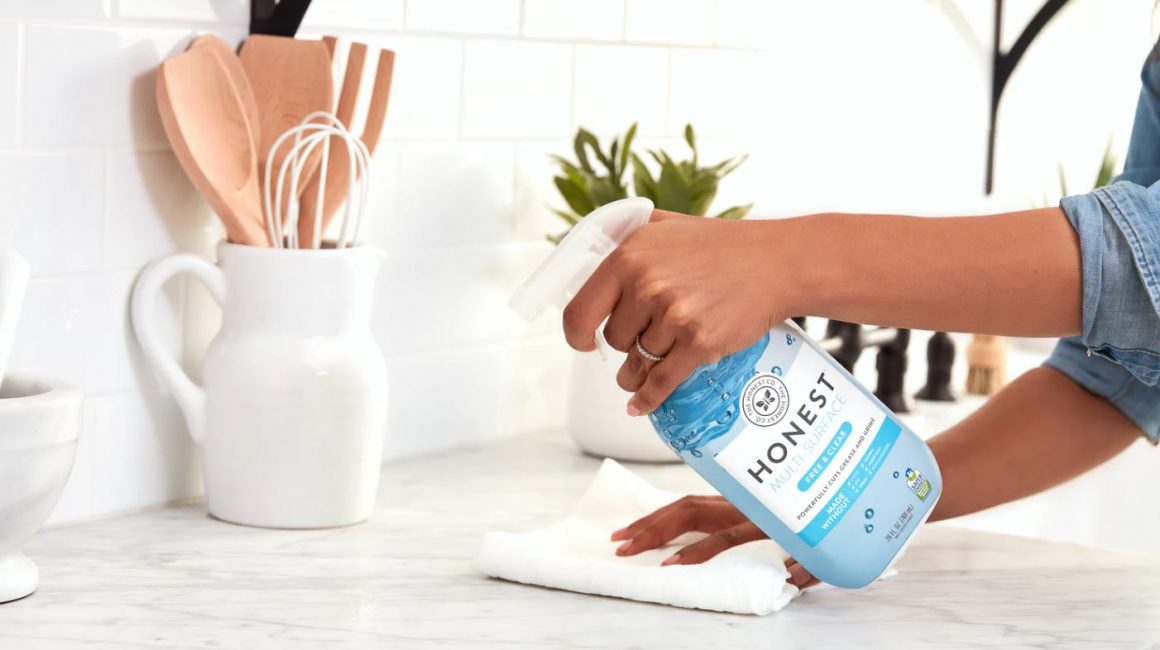 How to Make Your House Smell Good Naturally
Like first impressions … first smells are REAL!! 
Personally, I have, and always will be, self-conscience about the way my house smells. One thing about Americans, they tend to be like Regina from Mean Girls, nice to your face until you turn away. They'll say "Oh My Gosh, your house smells amazing!! What is that and where can I get it!??" But really, she's thinking "What the heck is that horrendous smell and where is the nearest exit?!" Here, I will tell you how to make your house smell good all the time.
We are immune (nose-blind) to our own smells however good or bad that may be, so it's always a good idea to put forth the extra effort to make your house smell good. In efforts to make your house smell good, the first step is 'Clean up'.
Growing up, my idea of the 'smell of clean' was Pine-Sol and my thoughts immediately take me to the lady in the commercial. Although I always wondered what her house smells like…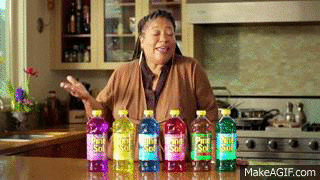 They say there is no smell of clean, although this may be true and with all due respect, no one wants to smell NOTHING after they just finish up cleaning. Most people need to smell 'proof' the house is clean. Here's a list of things I've done to make my house smell incredible.
This post contains affiliate links, which means I may receive a small commission, at no cost to you, if you make a purchase through a link. 
1. Pick a Day of the Week to Deep Clean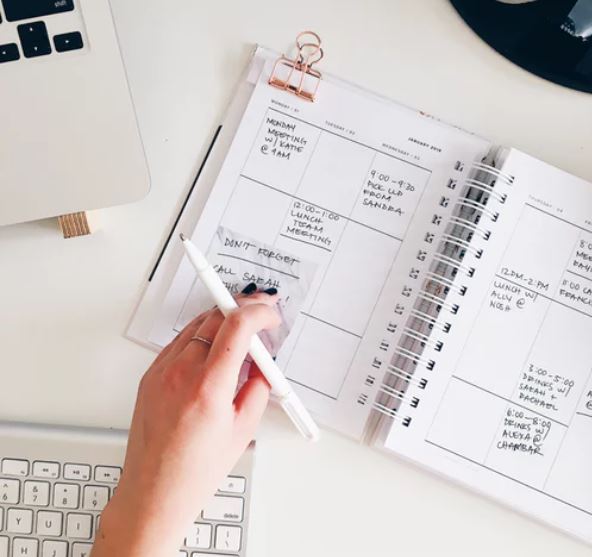 Since you're already reading this trying to get ideas about how to make your house smell incredible, I'm pretty sure you've got a busy lifestyle! While that is a GREAT thing, life gets in the way of basic chores. I highly recommend picking a day of the week to deep clean your house, that way, the cleanliness should last you until the next week. My cleaning day is on Saturday. I work M-F 7:30 – 5:00 pm so this works for my lifestyle. After your first week, the challenge will be (wait for it….) to do it again the following week! Make it a routine, that's the hardest part.
I use my Google Calendar for EVERYTHING. I get reminders and adding a cleaning day and time keeps me accountable.
Since I'm all about saving money, make sure you sign up for Rakuten!
Did you know you can earn money from shopping?! Rakuten has paid me over $200 this year alone just from shopping online through their site. The only thing you're required to do is go to Rakuten or enable the plugin through your browser BEFORE you purchase. It will display as shown below.

Make sure you click on "Activate % Cash Back" and you're good to go. You can sign up for Rakuten here.
Don't forget about Dosh!
Dosh is the easiest way to make money when spending! This cashback automatically gives you money when you spend money at their partners like Wendy's, Dunkin' Donuts, and many more. I love it! You don't have to accumulate any points or coupons. Just cold, hard cash. You can sign up for Dosh here.
2. Do Your Laundry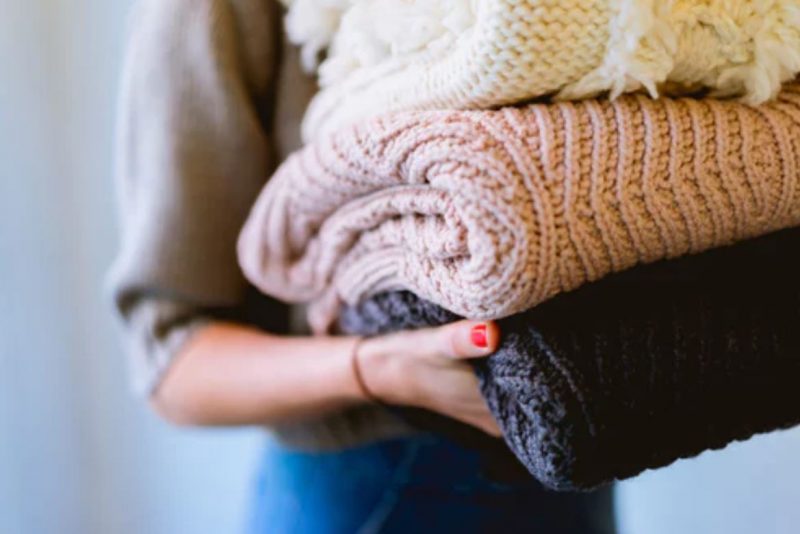 The first thing I notice when I do laundry is the smell. My goodness it smells good!
I use Tide detergent, Snuggle fabric softener, and Snuggle booster pods when I wash. Then, I throw in a Snuggle dryer sheet to finish the job.
Oh, I just love the Snuggle scent boosters!
3. Clean Your Kitchen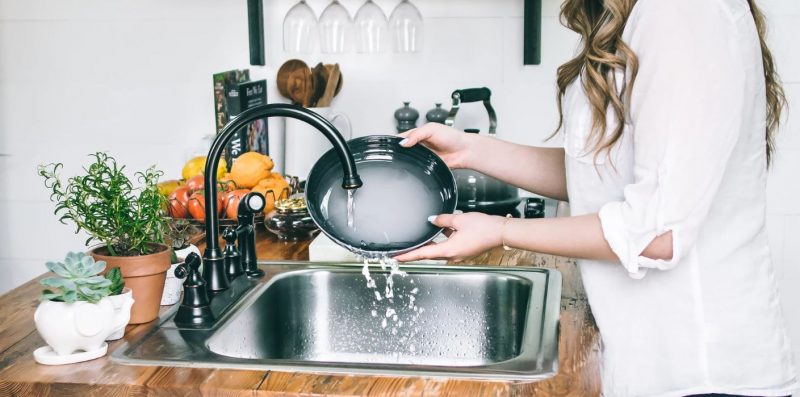 Cleaning the kitchen does not only mean 'do the dishes', it means exactly what it says, 'Clean the Kitchen!' That includes wiping down the counters with disinfectants, sweeping and mopping the floor, wiping down the stove and refrigerator. Don't forget to clean your refrigerator, garbage disposal, wipe down and (in some cases) power wash your garbage can with a warm towel mixed with hot soapy water with a dash of Pine-Sol.
Sometimes, I throw a dryer sheet underneath the garbage bag to keep a fresher smell.
I mop with the Swiffer Wet Jet. It's light, smells good, and a time saver.
4. Wipe Down the Walls
Yes, walls get dirty too! Think about the light switches you touch on a daily basis. Not only are bacteria crawling all over it, it probably has visible dirt all around it. Make sure to get the foyer and any entry and exit points of the house. Those places are likely to have the most traffic, therefore, they will accumulate the most dirt.
Here is a step by step article on how to clean your walls. I like to get a utility towel with hot soapy water and wipe down the walls and light switches.
If you really want to make your kitchen smell good, I found this amazingly clean-smelling counter spray by Magnolia. It's called Counter Spray – Magnolia Home by Joanna Gaines.
The scent I use is called Juniper.
After I clean the kitchen counters with hot soapy water, I spray this counter spray all over the counters. I usually wait about 5 minutes before I gently wipe off the counter spray so it has time to settle.
The scent reminds me of my favorite hotel (1 Hotel South Beach). I love this stuff! It is one of my favorite ways to make my house smell good ALL the time and one of the most effective ways to make it last.
5. Clean the Bathroom/s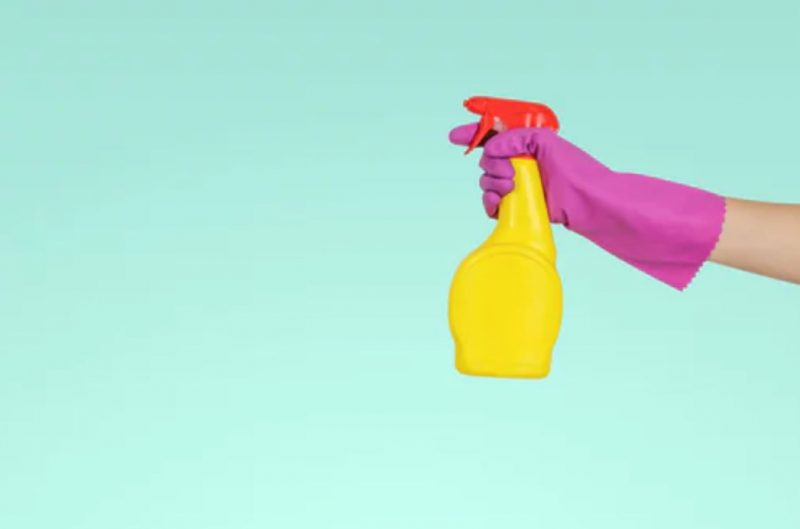 When you walk into a bathroom, the first thing I notice is the mirror. Is it dirty? I hate seeing someone post a bathroom selfie and I'm so distracted by the debris on the mirror I can't focus on the person. Make sure to clean the mirror, wipe down the counters, clean inside and outside of the toilet, clean the shower/bath, sweep/mop and bam, you're done!
I'm a sucker for Clorox Bleach and Windex.
6. Vacuum or Mop the Floors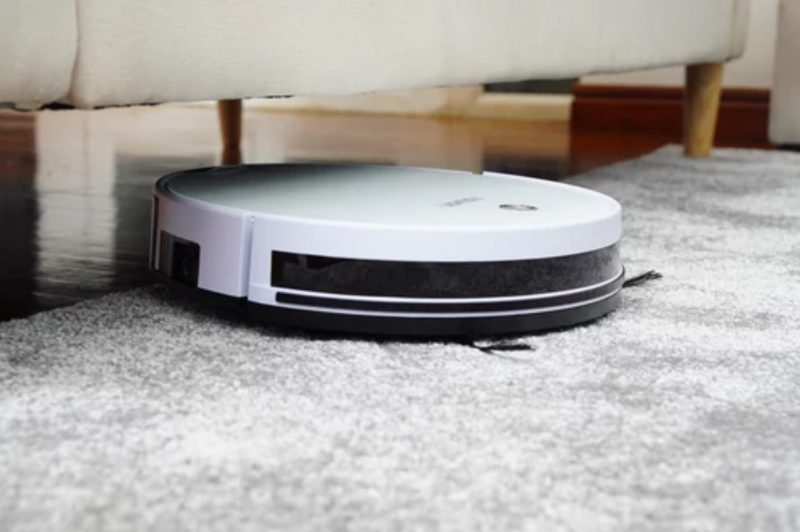 Whether you or Roomba does it… it has to get done.
I may be obsessed with making pretty vacuum patterns on my carpet, but it's also important the carpet gets clean and gets odors out. A good way to get odors out of carpet is to sprinkle a bit of baking soda onto the carpet. It is a natural deodorizer and very inexpensive to buy.
Now that we've got the house clean in its entirety, we can move on to the extra steps to make your house smell incredible!
7. Light a Candle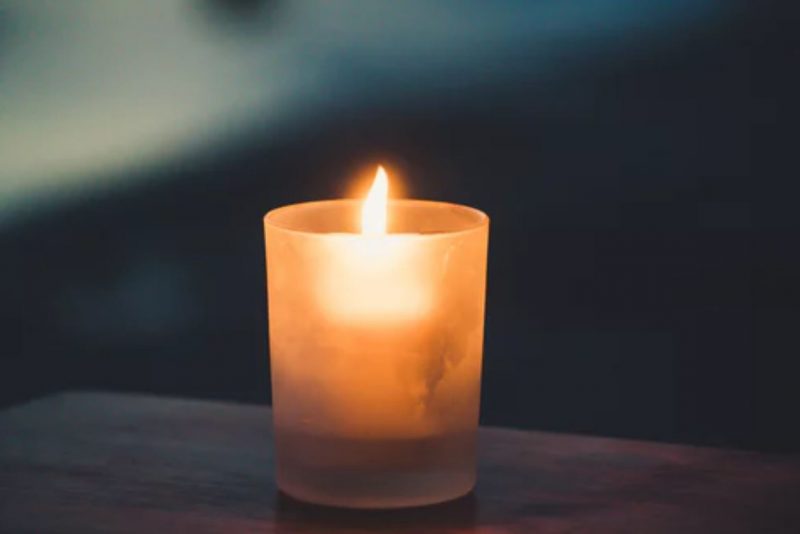 Everyone has an interpretation of what candles smells best. Personally, I love Yankee Candles 'Clean Cotton Candle'. It's a classic.
After visiting the 1 Hotel South Beach, my first impression of the smell was actually before I walked into the lobby doors. The staff opened the doors, and while I was about 10 feet away from the front doors, the air from inside the lobby rushed into my nostrils… I was in smell heaven! I immediately asked the front desk what the smell was. It was their signature fragrance and yes, it is available for sale! So, I had to buy the candle, bath soap and lotion.
These smells are earthy and clean!
In case you're thinking of buying this lovely scent, you'll have to visit one of the 1 Hotel locations. Their products are only sold from their gift shops.
8. Decorate with eucalyptus leaves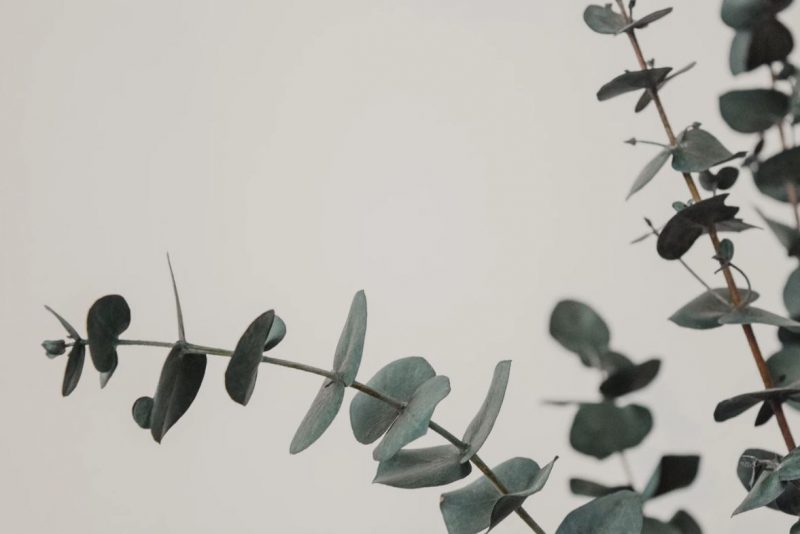 I love an earthy look, but decorating with eucalyptus leaves, you'll get 2 for 1. You get a simple, beautiful, classy, and practical look with a clean and fresh scent.
I ordered seeded eucalyptus greenery for my wedding and when I opened the box they came in, I couldn't believe how much I loved the smell!!! It was a clean, earthy smell. Not that 'outside' earthy smell, but like a clean rain foresty smell.
9. Add essential oils to your air filter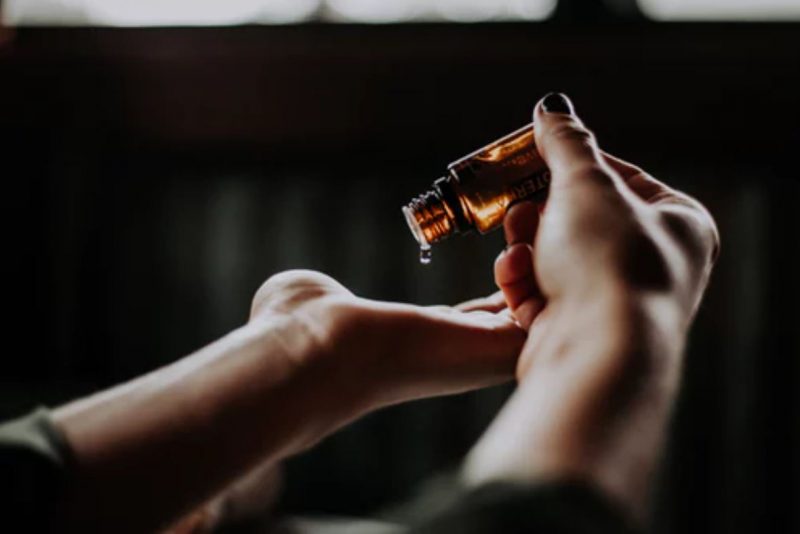 The other day I saw my sister pour lavender into her air ducts. As the air blows, the scent will waft throughout the room. I had NO idea that was a thing. She's got four kids under 9 and her house smells AMAZING.
Take my word, this is tried and true.
Get your essential oil starter kit here.
10. Get an Aromatherapy Diffuser
An aromatherapy diffuser and essential oil set is a great asset to keep a fresh light aroma in your house.
If you live in an apartment, this is a must-have. I live in an apartment and the community smells of neighbors cooking seem to be at WAR every single day around 6:30 pm until the moment you shut your eyes…
Maybe it's just me with a super-sensitive sense of smell, but all I know is I've finally found something that works to combat the smell.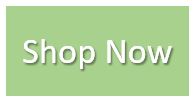 Bonus Tips
11. Bake Cookies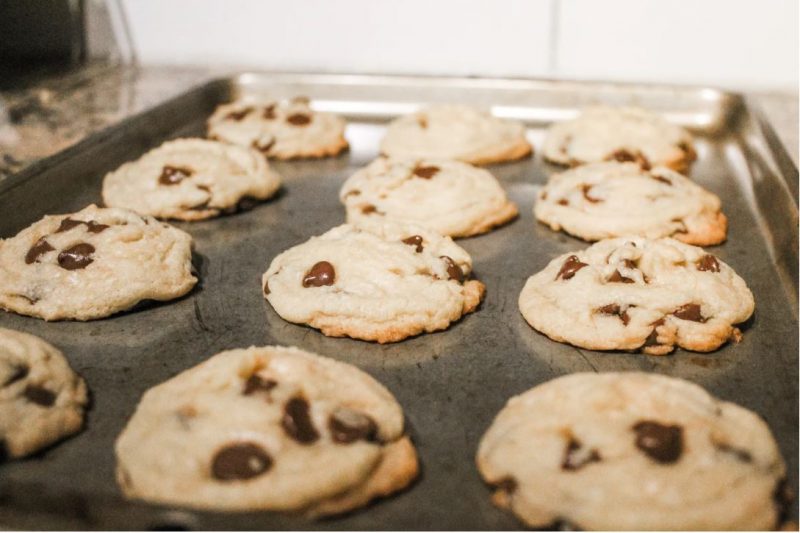 Last but not least, bake some cookies. It makes the house smell amazing… plus, at this point, you've earned it!
These 11 steps should never have you saying "my house never smells fresh." We've eliminated that from your
Scent is the most powerful memory trigger. With all of the tips I've mentioned above, how do you want to be remembered?
Do you have any tips and tricks on how to keep your house smelling good? Let us know in the comments below!
Love it? Pin it!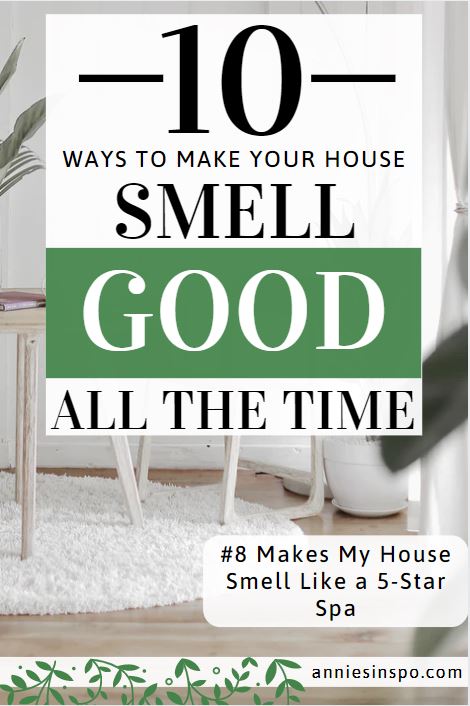 How to Make Your House Smell Good All the Time