Create a Budget that Actually Works

Create a Budget that Actually Works For You and Your Fa

mily
Are you tired of living check to check? Is the anxiety of bills and debt taking over your life and affecting your mindset, mood, and well-being?
It was for me, and that is exactly why I'm going to tell you how to create a budget that actually works.
Last year I got married, and that changed my whole world! It's great having two incomes, but we were still living our financial lives as if we were single. We didn't have a joint bank account, we hadn't merged our insurance, we shopped separately, and there was absolutely NO visibility on our joint spending. 
One day, I took the liberty of creating a 'Get out of Student Loan Debt' tracker, and almost passed out. I was in shock! 
Have you ever tried to avoid something for so long with the hope it will just go away? Student loans have always seemed like a death sentence to me. 
His student loan debt + mine = Forever in debt. 
Things I didn't care about before were now real concerns…
Concerns like:
Are we 'OK' financially for our future?

Do we have enough money to have a child?

How long will it take us to pay off our student loans and credit cards?
I'm talking about serious financial concerns!
After my freakout session, I prayed, calmed down, and created a budget.
So guess what we're going to do next?
Create a Budget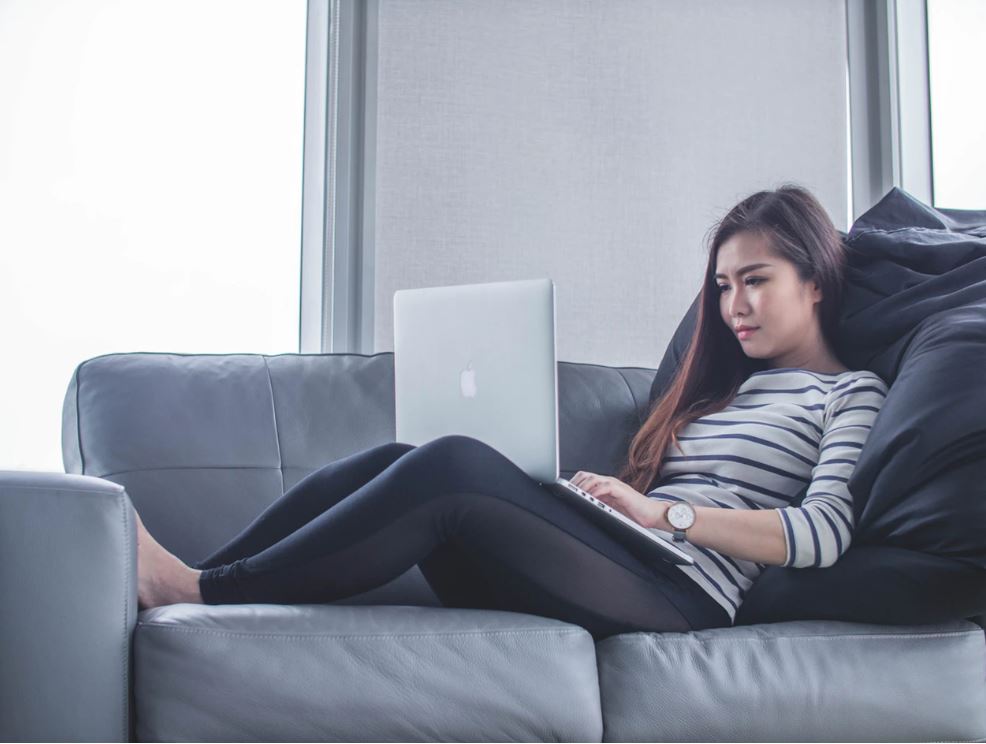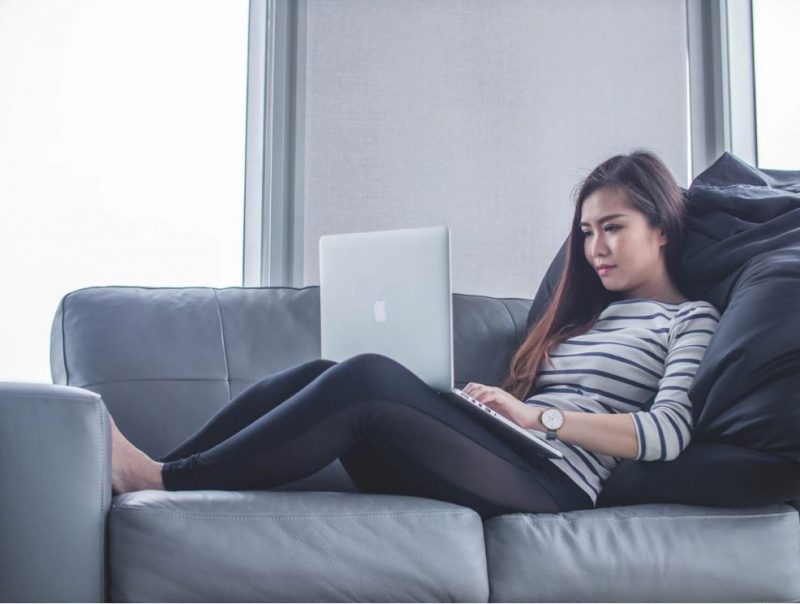 There are 5 things you'll need to create a budget that actually works. This worked, and still works great for me and my family.
1. Confirm your 'Net Income'
Let's be clear, we are NOT talking about your 'Gross Income.'
In general, gross income is the total income you earn on your paycheck, and net income is the amount you receive after deductions are taken out.
With taxes, fees, insurance, 401K, and other benefits taken out of your check, you may not earn what you think you make.
Make sure to check your pay stub and find out what's being deducted and why! Don't be afraid to get intimate with your money.
IT IS YOURS!
You want to know every little detail about your earnings. If you have any questions, be sure to ask your HR team or look further into the situation to make sure you're being paid accordingly.
Trust me, there is NOTHING wrong with asking questions. After all, this is about YOUR personal finance.
Who knows, you may even identify something that actually is 'off' that could be adjusted.
This post contains affiliate links, which means I may receive a small commission, at no cost to you, if you make a purchase through a link.
2. Track your spending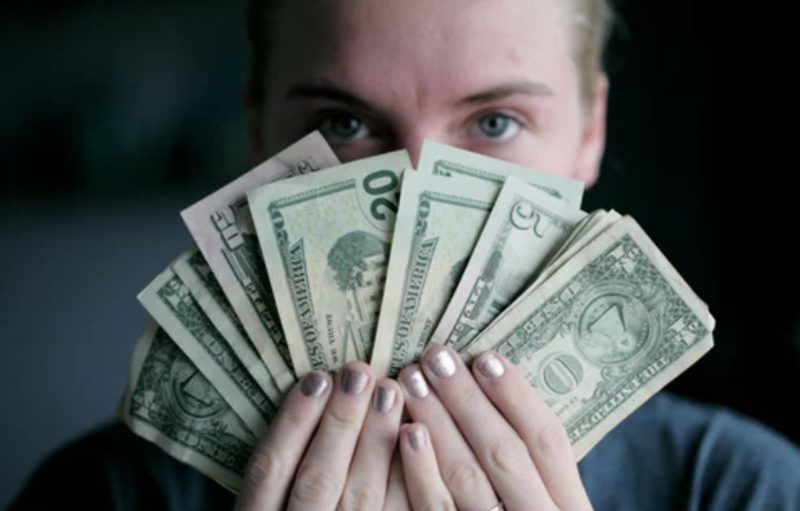 To get a real sense of your spending habits, we're going to track spending for the last six months.
This is the BEST way (in my opinion) to properly identify necessary and unnecessary spending.
I tracked my spending to see where I was spending the most money and it helped to identify where and what I could cut.
For example, we were spending about $1,000 on food per month for just the two of us. Ugh, that makes me so angry when I say that nowadays. I learned that eating out at restaurants and going to meet friends for social eating was significantly much more expensive than I thought.
Since I'm all about saving money, make sure you sign up for Rakuten! If you're going to spend money, make sure you enable the things that help you make money while you spend.
Yes! You can earn money from shopping! Rakuten has paid me over $200 this year alone just from shopping online through their site. The only thing you're required to do is go to Rakuten or enable the plugin through your browser BEFORE you purchase. It will display as shown below.

Make sure you click on "Activate % Cash Back" and you're good to go. You can sign up for Rakuten here.
Join Ibotta and Earn cash on everyday purchases.
You can earn cash back from using Ibotta on your everyday purchases like groceries, clothing, or pet supplies. When you shop with Ibotta, you'll earn cash back whenever you shop, both online and in-store!
Honey will find coupons and cashback.
Honey is excellent for searching for any coupons available! I enabled this plugin and saved over $15 on an online order. Not only does it find you the greatest coupons, but Honey also will give you a $10 gift card once you hit 1,000 Gold (points).
Don't forget about Dosh!
Dosh is the easiest way to make money when spending! This cashback automatically gives you money when you spend money at their partners like Wendy's, Dunkin' Donuts, and many more. I love it! You don't have to accumulate any points or coupons. Just cold, hard cash. You can sign up for Dosh here.
After tracking our spending, we cut our monthly grocery bill down to $530 which also included restaurants and social eating, because GUESS WHAT!? We didn't go to any restaurants or do any social eating.
I couldn't believe we'd cut our grocery bill down from $1000 to $530. We saved $470 monthly on groceries!!
And I always make sure to shop with my American Express Blue Cash Everyday credit card where I earn 3% cash back on my groceries. 
You can click here to apply for your American Express Blue Cash Everyday credit card where you'll earn $150 cash back in the first 3 months.
There is NO ANNUAL FEE! I love this card!
When you're working on a budget and a plan for your family, it's a team effort.
That's why writing down your budget and creating a solid plan will help you crack down on your spending. Creating a budget holds you accountable.
If you've got a lot going on and do not have time to try and reduce your monthly expenses, let Trim do it!
Trim acts as your Personal Financial Assistant. For example, it renegotiates your Comcast bill for a lower price, car insurance, and finds additional ways to save you money? Click here to check it out for free.
The money you'll save is money you'll earn.
If you're wondering what Trim gets out of this… Trim makes money by taking 25% of the money they save you, so you know they're working extra hard to save you money!
3. Make a Plan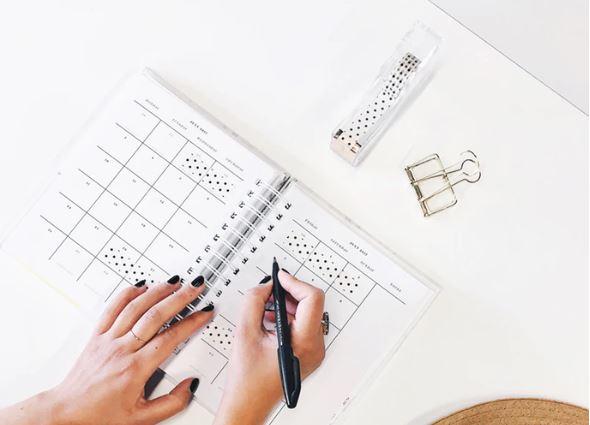 To get started, let's get you financially organized.
I use this Excel Annual Budget Template that includes my husband's "expenses" and "income." It gives me a good clean view of our income and expenses in a one-page snapshot.
I'm able to clearly see how much we've saved and spent for the year without having to check in a million different places. I've gone through plenty of budgets in my life and this is the best one I've used because it does something to your mindset when you know you've earned over $100K/y and have absolutely nothing to show for it.
It's also been great for us to identify those unnecessary expenses and to see how much you really pay in a year.
You can get your Annual Budget Template here and even apply the zero-based budget.
We use the zero-based budget method, but you can use this Annual Budget Tracker however you feel is best for you and your family.
It is completely customizable.
You can get the Annual Budget Template here.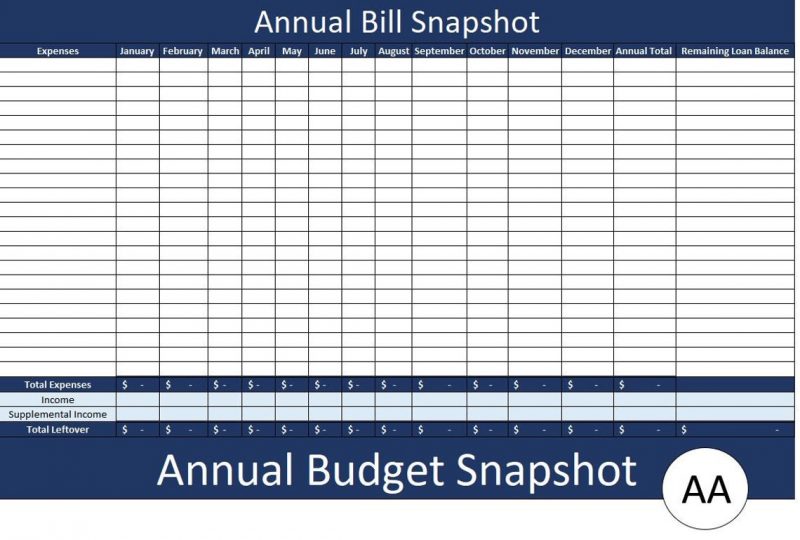 4. Set Goals For Yourself and Family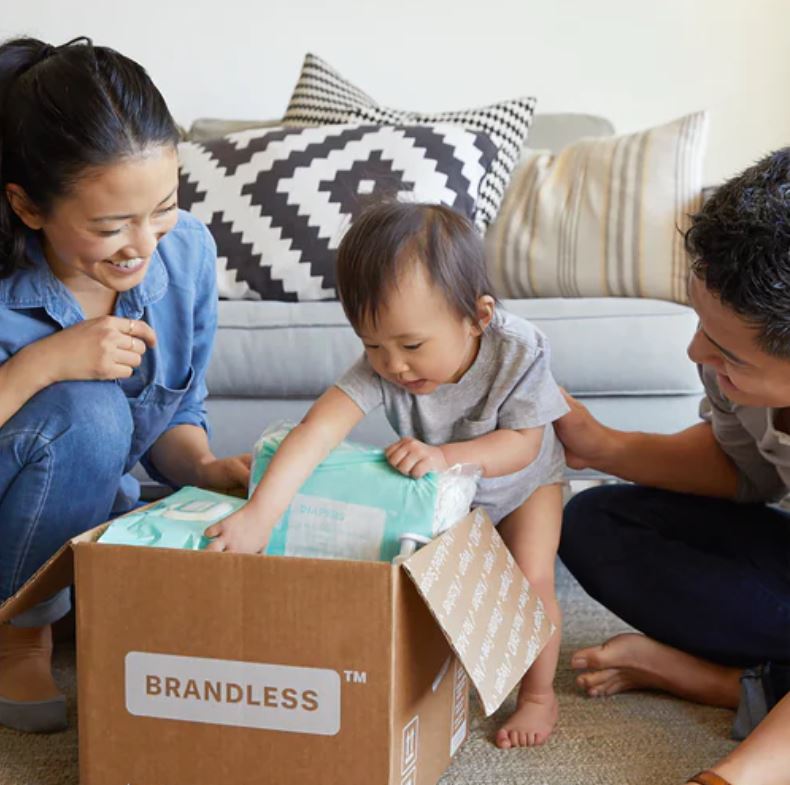 I'm a firm believer in setting goals for yourself. And whether your goal is to get out of debt, or save up for a house, you can't do either without establishing a budget or recognize when you're overspending.
I encourage you to write down your budget goals and post them on the refrigerator or somewhere very visible so it holds you accountable every time you see it.
Faith without works is dead. So make sure to take some sort of action here.
Adjust your spending habits based on you and your family's needs.
Getting your family involved helps more than you think. You could give your child an allowance and tell them "If you really want to go to Basketball Camp, you'll need to save up $100." Not only is this an awesome way to give your child responsibility, but it also gives them a sense of ownership giving them power over something financial.
Setting goals is a family affair!
The easiest way to save is by earning more money! Make sure to check out these money-making articles:
5. Check-In Weekly and Tweek
After you've created your budget, that most important thing to do is to check-in weekly and tweek if you need to.
For instance, maybe you thought your family could cut the grocery budget to $550.00, but you're really at $750. I'd suggest reevaluating and going to your budget to tweek it. See if you really *needed* to buy everything you purchased. Or maybe there's room for improvement in regards to cutting coupons.
It's all about figuring out what fits for your family.
Money is such a sensitive topic. That's why you should make everything clear when talking to your partner about finances.
You don't want to be blindsided or have something come out years later because you or your spouse choose to withhold financial information.
When you've got a solid partner backing you, creating a budget actually works!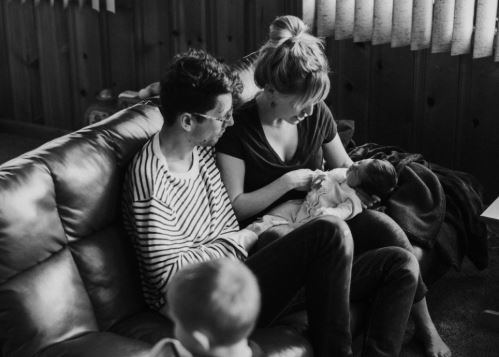 Circling back on everything we've talked about, I hope you're ready to create a budget that works for you and your family.
Confirm your 'Net Income'

Track your spending

Make a Plan

Set Goals For Yourself and Family

Check-In Weekly and Tweek if Needed
If you're interested in more ways to save, check out these articles:
How are you going to create a budget that actually works?
Have you found anything you'd like to do on this list? Let me know in the comment section below.
If you liked this article, there's more. I'm working on some more passive income ideas so subscribe to my mailing list to stay up-to-date. Click here to subscribe.
Love it? Pin It!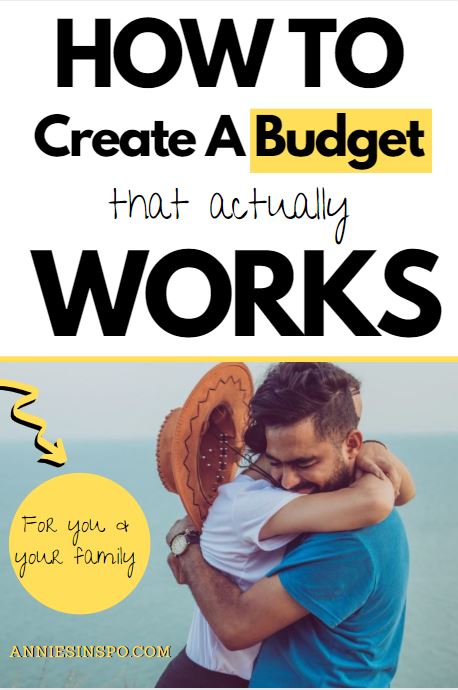 Create a Budget that Actually Works