7 Best Side Hustle Apps To Make Extra Money in 2023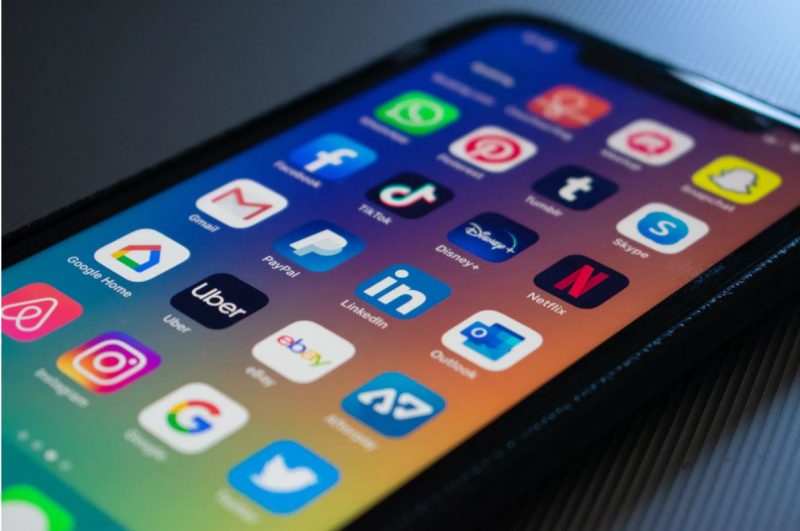 How To Make Money in 2023 with Apps
I'm sure you already know there are a million articles out there for "best side hustle apps" on how to make extra money. But how do you know which side hustles really work and earn good money for a side gig?
I can tell you from first-hand experience because these are 7 side hustles apps that I personally use and they really do work to bring in money consistently.
These 7 apps are tried and true side hustles helping hundreds of thousands of people (including me) to really make money on the side. The best part about all of these side hustle money earning apps is that the earning potential is infinite.
You're able to set the tone for how much you earn, especially with these side hustle money earning apps. These 7 money-making apps are ranked in the order of my preference. Because my number one money-making side hustle is Amazon where I use the Amazon Seller Central App. 
This post contains affiliate links, which means I may receive a small commission, at no cost to you, if you make a purchase through a link. 
Before we get started, do you use Rakuten app?
You can earn money from shopping! Rakuten has paid me over $200 this year alone just from shopping online through their site. The only thing you're required to do is go to Rakuten or enable the plugin through your browser BEFORE you purchase. It will display as shown below.

Make sure you click on "Activate % Cash Back," and you're good to go. You can sign up for Rakuten here.
If you're interested in more ways to earn money, make sure you check out these articles.
1. Become a Reseller with These Apps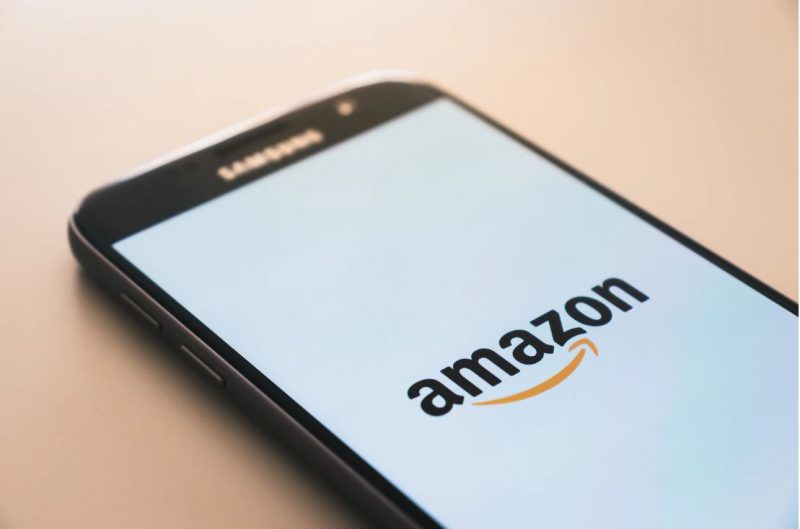 A. Amazon
Start reselling on Amazon.
I joined several Facebook groups to help me understand how to become a successful reseller on Amazon and now reselling products on Amazon is my #1 source of passive income and my #1 money earning app.
I earn about $750/m reselling products on Amazon part-time. I ship all of my products to Amazon and they do the rest through Amazon FBA (Fulfillment By Amazon).
If you're wondering "What Can I Sell Online To Make Money', make sure to check out How To Sell on Amazon FBA For Beginners. I'll show you what products I used when I first started reselling on Amazon.
B. eBay
eBay is one of the best and easiest ways to make money. Especially without ever having to meet anyone in person. I've been selling on eBay a little over a year and earned over $5,000 profit part-time. 
It's amazing what some people are willing to buy on eBay! You can sell anything you already have or easily flip items online like I do.
My biggest flip to date was a tiny designer handbag. I listed it under 'auction' and 3 days later earned $250 off of one item! After that, I was hooked!
Rob from the Flea Market Flipper is the MASTER flipper and earns over $130,000 flipping items from Flea Markets and thrift stores PART-TIME online.
If you're interested in learning more about how to flip items on eBay, make sure you check out this free workshop for Flea Market Flip. 
What do I have to do?

Download the eBay app and sign up as a seller.

How much can I earn? You can earn some decent money on eBay every month, but the earning potential if you take tips from Flea Market Flip is greater. 
What's required to start?

Start listing items for sale and watch the money roll in.
If this is something you think you'd be interested in, make sure to take Rob's course here. 
I may be the biggest fan of 'reselling' as a legitimate way to make money online. I've earned so much in such a short period part-time it feels crazy. 
C. Mercari
Mercari is great for items you have lying around that you don't need or use anymore. Mercari is one of the best platforms on how to make money online without paying anything. I've sold all new items (new with tags), because I'm more of a minimalist. I don't have tons of items I already own ready to sell. The items I sell are more "flips" than anything. 
So far, I've had about $1,000 in sales on Mercari. If you decide to start selling on Mercari, make sure to have excellent customer service with buyers. Ratings matter more than you think.
You can sign up to Sell on Mercari here and get $10 off your first purchase. 
D. Poshmark
Doesn't it feel like you see one of those Poshmark commercials every day? Or is it just me?
I know some people make tons of money on Poshmark because I follow the Poshmark community on Instagram. It's HUGE! The thing is, I'm not much of a thrifter…
If you love shopping for clothes and can easily identify a designer, name brand, hot items people will buy, and don't mind thrift stores, this app could work great for you to earn money!
If you think Poshmark is something you'd be interested in, download the app, take pictures of your items, and upload it to the app. Buyers will be able to start making offers!
You can sign up for Poshmark and get a $5 bonus credit.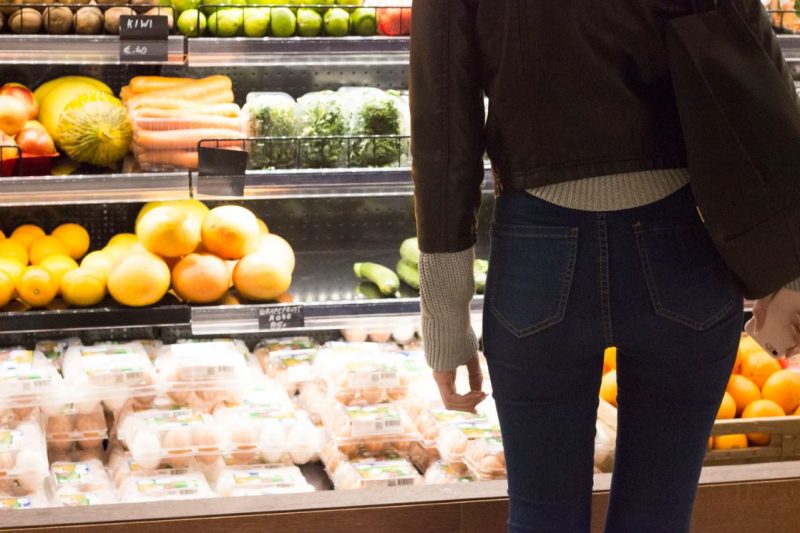 Have you heard about Instacart? Instacart is a retail company allowing consumers to save time & money by having someone do the groceries shopping for them. 
Instacart is a simple app that pays you to deliver groceries to people who don't have time for or don't like to do the grocery shopping.
What do I have to do? All you've got to do is sign up for Instacart here and shop and deliver groceries. That's it! 
Instacart is always looking for people to become shoppers for their consumers. The best thing about any side hustle is that you work on your own terms! When you become a shopper with Instacart, you'll start earning money quickly, shop on your schedule, and shop and deliver the customer's order.
How much can I earn? Well, of course, it depends on how much time you're able to devote. From the Instacart Shoppers I personally know, the rate ranges from $15 – $18 per hour. However, it's pretty easy to earn up to $20 per hour. 
Your rate of pay will depend on many different factors, like the average size of your orders and the average number of miles driven per trip. You can also get tips in addition to the pay that comes directly from Instacart.
What's required to start? To get started as a shopper with Instacart you will need to meet the following requirements: 
Be at least 18 years or older

Be eligible to work in the United States

Consistent access to a vehicle

Have a smartphone 

Be able to lift 50 lbs with or without accommodation
However, if you don't have full access to a vehicle, you can sign up as an in-store shopper. 
You receive and manage all of the requests and shopping trips within the app, shop, and deliver. The Instacart app will do the rest.
How often will I get paid? When you become an Instacart shopper, you'll get paid weekly! 
I would highly recommend maximizing your earning opportunities like shopping before the holidays or stormy weather. 
If you think this sounds like a good opportunity for you, sign up to become an Instacart Shopper here. 
Shipt is similar to other grocery delivery apps like Instacart. You can sign up as a shopper and get paid up to $22/h to pick out groceries and deliver them to your customers' doorstep. 
What's required to get started? You'll need a phone to communicate with clients and set up delivery times that work best for both of you.
I use my Shipt account to deliver groceries to my parents if I can't physically deliver groceries to them (especially after COVID-19). You can sign up to become a Shipt Shopper here. 
Tip: the more friends you refer to use Shipt, Shipt will give you a $10 credit on your annual membership fee. If you get 9 friends to join, your Shipt membership will pay for itself!
Swagbucks is a reward program that offers cash and free gift cards by taking surveys, watch videos, get cash from shopping online, etc. You can create a free account and begin earning rewards points, called Swagbucks or SBs, which you can redeem for PayPal cash or gift cards to places like Amazon, Home Depot, Target, and other familiar brands.
What do I have to do? You can start earning with Swagbucks in 3 simple steps.
Sign up with Swagbucks for free.

Earn points for answering surveys, watching entertaining videos, shopping online, and more.

Redeem your points for free gift cards to over 100 of your favorite retailers.
How much can I earn? You won't get rich with Swagbucks, but you can earn free gift cards for completing simple tasks. You can use what you earn through Swagbucks to treat yourself or save up to help offset the cost of holiday and birthday gifts throughout the year.
What's required to start? Sign up and start making money. You can sign up for Swagbucks here.
4. Sell Printables on Etsy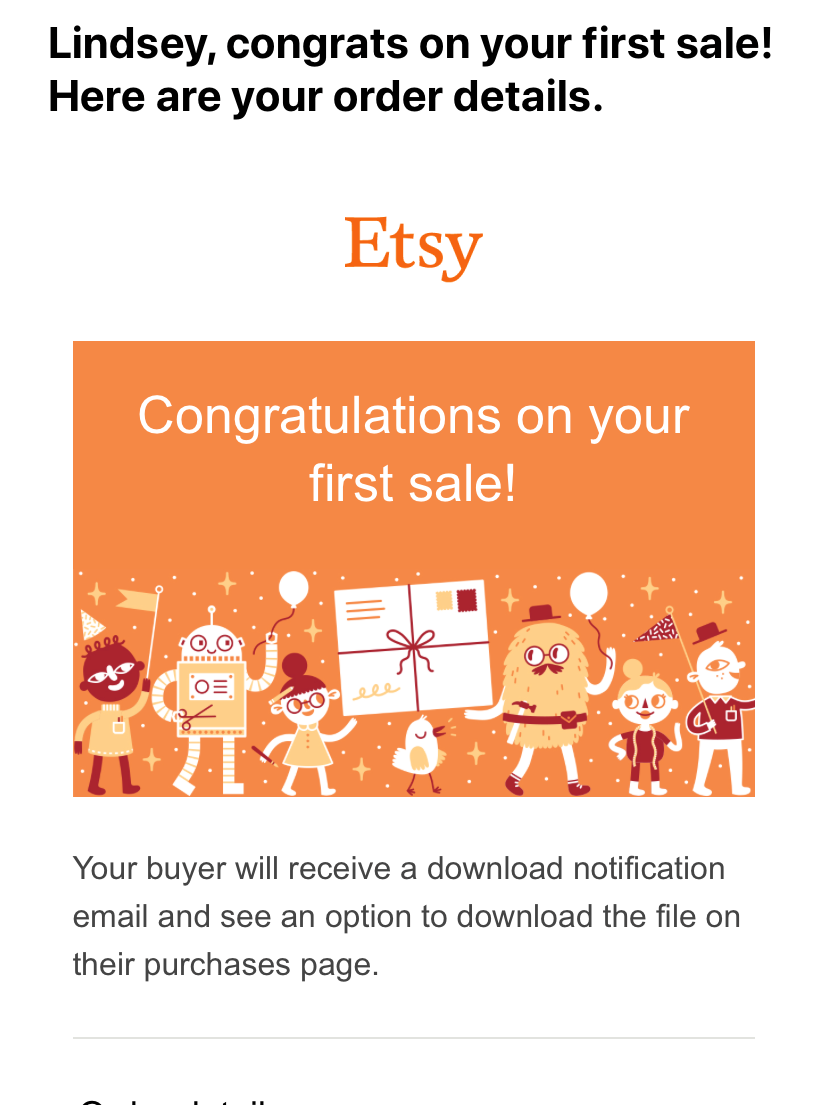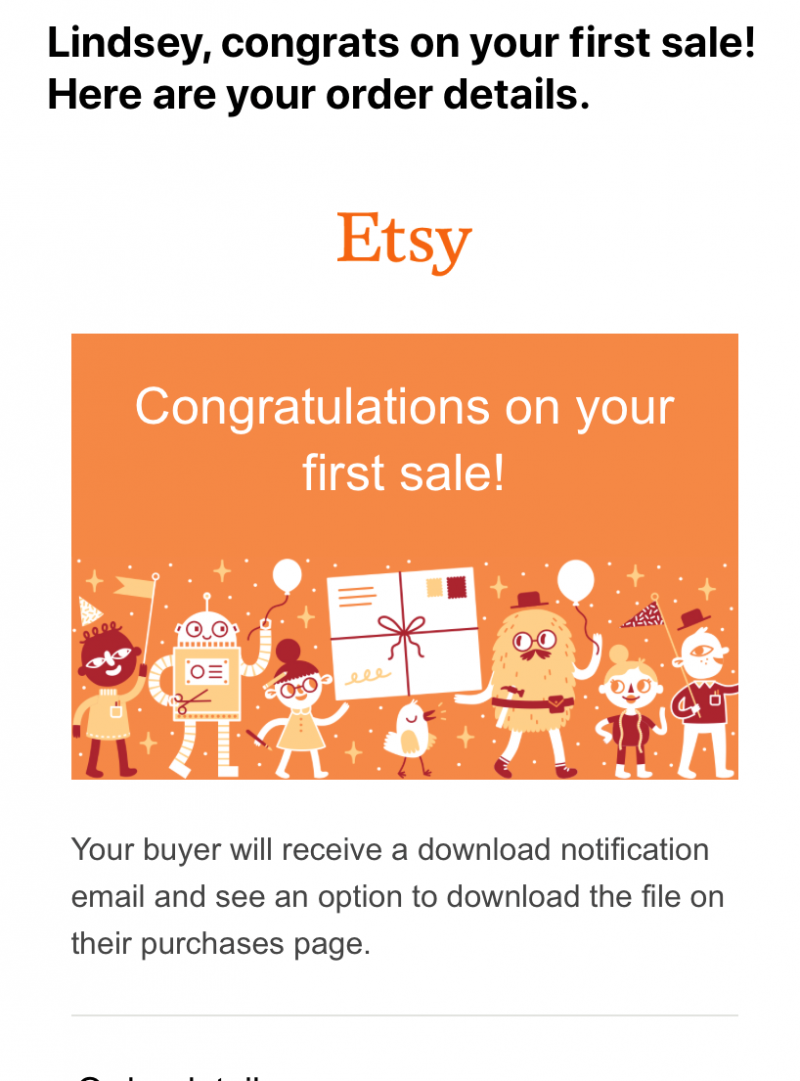 I just got started with Etsy and created a shop last week and got my first sale the day I listed! The product I sold was a digital download, I couldn't believe it! 
This is a great source of passive income because you create the item, list it for sale, and wa-lah you're done! 
What helped me with the idea of selling printables/digital downloads was 'Gold City Ventures' free ebook "The Seasonal Products Secret." Their course provides step by step guidance on selling printables. You can sign up for the E-Printables Side Hustle Course here. 
There are tons of categories to list products from nursery to auto. What's also helpful is checking out Google Trends to see if your topic is hot and see what the related categories are to make sure you maximize your SEO and show up toward the top of the search results on Etsy. I use a free SEO tool for Etsy called 'eRank' to see where I am on my listings for SEO. 
If you think this may be a good opportunity for you, make sure to take this free printables course here. 
What do I have to do? Sign up for Etsy and create an Etsy store. Then you're ready to start adding products to your store.
How much can I earn? The earning potential here again is endless. It will depend on how many items you have available on your Etsy store and ensuring your SEO is up to par.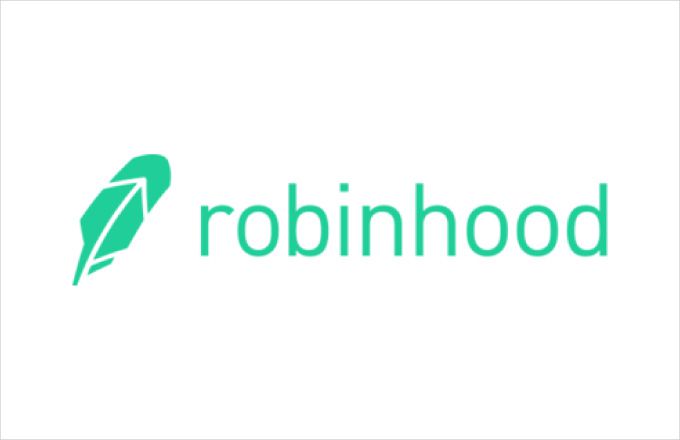 Robinhood is a free-trading app that lets investors trade stocks, options, exchange-traded funds, and cryptocurrency without paying commissions or fees.
What do I have to do?
When you sign up for Robinhood, they will give new customers a free stock. I don't know about you, but anytime I see the word 'FREE' I'm in. 
Your free stock is a random draw. My draw was Zynga worth $5.75 at the time. 
Personally, I don't like to invest anything more than $5 per share, because I like to play it safe. I'm still learning how stocks work and until I do, I rather not risk a lot of my hard-earned money. Unless of course, I understood more about how to trade. 
One thing about stocks and Robinhood that I love, is that I can set up a "Stop-Loss" to protect my investment, and sell the stock when it hits the amount I'm happy with.
How much can I earn? The earning potential with Robinhood is endless. You could earn a few dollars or thousands. It really depends on what type of investor you are. 
What's required to start? Download the Robinhood app and get your free stock. Click here to sign up and get your FREE ROBINHOOD STOCK.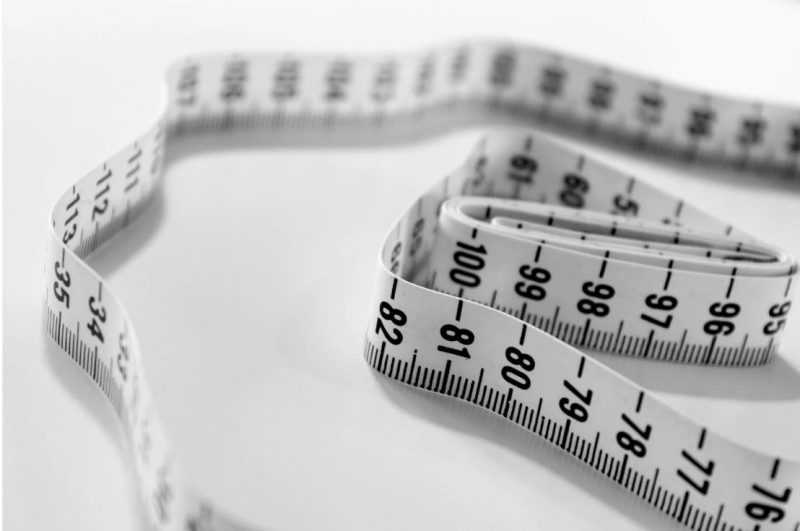 HealthyWage is a health and wellness money earning app supported by the government to incentivize people to lose weight by putting their own money at risk with the potential of YOU earning up to $10,000! 
Yes, you heard right, they provide weight loss and fitness challenges with CASH PRIZES!
HealthyWage offers several ways to earn money. You could take on a weight loss challenge all on your own, or you can enter a team challenge and motivate each other to shed more lbs. 
Here's How It Works: 1) Start with the HealthyWage Prize Calculator, 2) Enter how much weight you want to lose, how long you'll take to lose it, and 3) How much you want to bet a month for that period of time.
The calculator determines your prize amount, up to $10,000. You can play around with the calculator until you get your desired prize amount.
What do I have to do? Download and sign up for HealthyWage and agree to pay the monthly amount for the duration of the challenge.
How much can I earn? If you reach your goal, you'll win the prize you calculated in the beginning. If not, you lose your money. Prize payouts are based on a % of body weight lost, and if you can manage to shed 10% of your body weight, you're freerolling the competition (at no financial risk to you).
Achieve your weight-loss goal, and win your prize! If you don't hit your goal, your money goes to support HealthyWage, including prizes for others who achieve their goals.
Click Here To See How Much You Can Make With HealthyWage.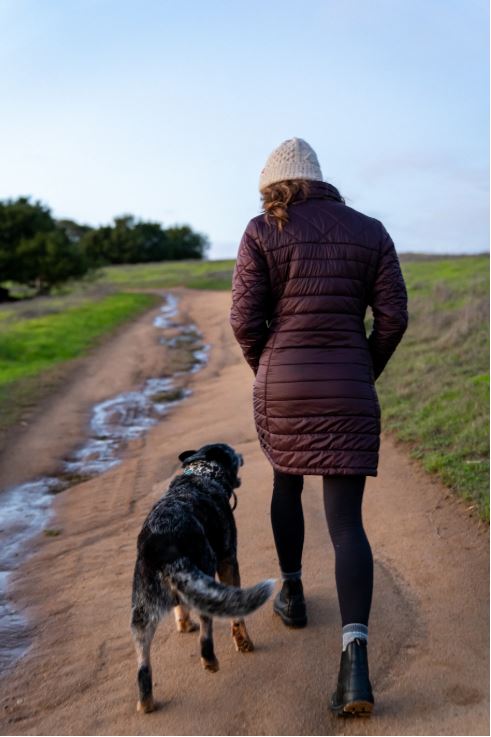 Are you a dog lover? Earn side hustle money with Rover.
Rover is an app to connect pet parents with local dog lovers to dog sit, walk, schedule a pet sitting day, overnight boarding, or someone to just come and check up on your pets while their owners are out of town.
What do I have to do? Download and sign up for Rover through the Rover app
How much can I earn? One of the best things about Rover is that you set the amount you'll charge. There are some dog walkers who charge $20 per half hour. 
I've seen rates for pet sitters typically ranging on Rover from $25-$100 a night.
Rover collects a service fee or 20%. So if you charge $20 per walk, you'll keep $16, and Rover will take the other $4. Once your services are complete, you can redeem your earnings for free via PayPal or pay $2 to receive a check in the mail.
You'll have to pass a background check and provide references. Once approved, you can start making money fast with Rover.
With Rover, your earning opportunities are endless! 
What's required to start? Once you've downloaded the Rover app, make sure to complete your profile to apply your price and offer your services in your local area. 
If anything goes wrong while the dog is in your care, Rover offers 24/7 veterinary support, insurance, and the flexibility to accept as many or as little jobs as you want.
If you love dogs and think this could be a good opportunity for you, sign up for Rover here. 
These 7 side hustle apps can help you make money. Whether you want to start making money online, grocery shop for people, or resell stuff you no longer need to get some instant cash, something on this list can help you get started.
These side hustle apps offer the flexibility to work around your full-time job. You're able to schedule out time for all of the side hustle apps listed here to take control your earnings. You can even try a few at the same time to maximize your side hustle income.
I hope you've enjoyed these best 7 Side Hustle Apps to Make Money today. 
Did you find anything you'd like to do on this list? Do you feel like you know how to make money in 2023? Let me know in the comment section below.
If you liked this article, there's more. I'm working on some more ways to make money so subscribe to my mailing list to stay up-to-date. Click here to subscribe.
Love It? Pin It!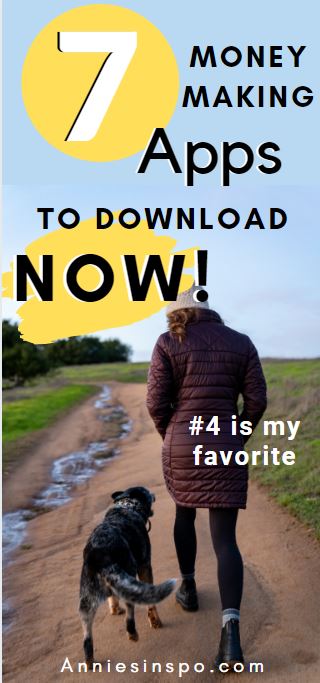 7 Best Side Hustle Apps To Make Extra Money in 2023