Become a Property Preservation Contractor and Earn $200K+ per Year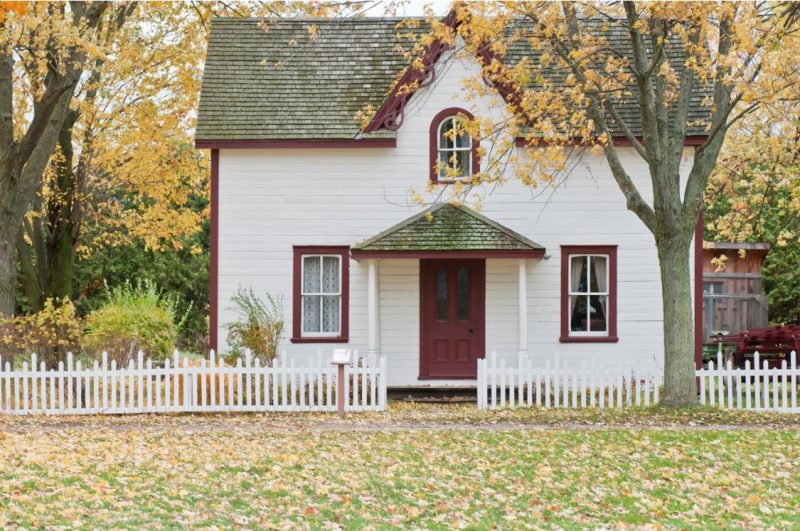 Looking to get into Real Estate?
What if I told you that you could get into it without buying or selling anything?
I know that might not make much sense, but I'm going to break it all down for you and show you exactly how you can earn over $200K+ per year as a Property Preservation Contractor.
Real Estate is an excellent source of income! People will ALWAYS need a place to stay.
In this article, I'm going to share how to get into property preservation.
So let's get to it…
Consider Getting Into Real Estate
So, what is a Property Preservation Contractor?
Well, I'm glad you asked :-). Property Preservation Contractors maintain foreclosed properties for banks and property management companies. They perform repairs, secure points of entry, clean interiors, and maintain exterior landscaping.
But how much do property preservation contractors make?
Danielle Pierce earns over $300,000 a year doing just that and outsources 100% of the work.  She homeschools her 3 children and has carved out a successful business doing what she loves.
She is a great example that ANYONE can do this with the right mindset, focus, and follow-through.
I was blessed with the opportunity to interview Danielle to pick her brain on how this all works.
She has created a course that gives step-by-step instructions on how to get started, AND she'll be personally coaching us every step of the way.
Can't beat hands-on help!
I'm a 'stats' type of person, so I must be assured that something has been proven to work before giving my nod of approval. So, I took a look at Danielle's reviews:
Based on the reviews of 100 people, Danielle's course was rated 4.9 out of 5!  For me, this confirms this course truly works! You can check out Danielle's Facebook ratings here.
If you don't think that this is for you, make sure to check out my other articles on how to make extra money:
Danielle's story is amazing and truly inspiring.
In this interview, we will cover:
How Danielle got into Real Estate
How much she earns repairing bank-owned homes and how much you can make too
We'll learn exactly how much time goes into this to earn a decent profit
Lastly, how she was able to earn over $300K every year since 2014
Repairing Bank-Owned Homes For Profit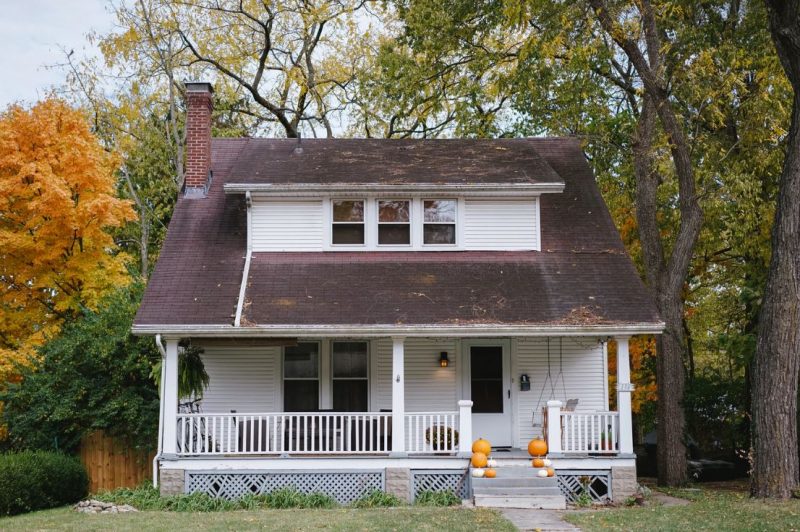 How Did You Get Started Repairing Bank-Owned Homes For Profit?
Great question, lol! I've been in Real Estate for about 13 years now, and I tried a bunch of different pathways with minor success. I tried working as a buyer's agent and seller's agent, wholesaler, property flipper, short sale, foreclosure specialist, and other areas as well.
I really wanted to get into listing the REO (i.e., bank-owned) properties but was not able to gain entry into that space. Shortly after that, I was talking to a friend of mine who did the maintenance on the REO properties.
I immediately decided to do that. In fact, I named my first company, Platinum Realty and Preservation – about one YEAR before I obtained my first contract. The rest is history.
How Much Do You Earn From Repairing Bank-Owned Properties?
Gross revenue has been over $300K every year since 2014.
Of that, my goal is to keep 40% as profit. So far, I've been at 40%, or a couple of points higher or lower each year.
What Are Your Day To Day Challenges?
The greatest challenge will be the hiring and recruiting process for subcontractors. I think contractors overall can be a fickle bunch.
It is challenging to find consistent, quality help. I counteract those challenges by constantly recruiting and doing very thorough vetting upfront.
I ask which other companies they have worked with. I find out if they have pictures of prior jobs they have completed. I ask about what tasks they prefer to do and find out the jobs they aren't qualified to complete upfront.
Did You Have Any Concerns Before You Started This Business? If So, Why And What Were They?
To be honest, I didn't have a lot of reservations or concerns upfront. But that's likely due to not knowing a whole lot about the business. Looking back, I should have been more concerned with managing expenses, payroll, and working with family and friends.
How Many Hours A Week Do You Work?
In the early years, it was definitely over 40 hours per week. Keep in mind that I rarely do fieldwork, so almost 100% of these hours were related to admin stuff.
Today, I work the business for about 20 hours per week. I have cut back some of my territories and spent more time coaching others.
How Do You Find Properties?
The goal is to secure a contract with a bank, not to locate individual properties.
There are about 10 national companies that shape the landscape of the industry. The goal is to secure a contract with those.
There are hundreds of other regional and local companies as well. I generally recommend that newbies avoid those companies. The pay scale is a lot lower as compared to the national companies.
Do you think someone could do this as a side hustle? Or does it have to be Full-time?
Generally, the students who opt to pursue this full-time are the most successful. However, if your job is flexible, you may be able to work a 9 to 5 AND operate your business.
How Much Money Will Someone Need To Get Started In This Business?
Obviously, the more money you have, the better options you have available.
At a minimum, you'll need funds for business formation, insurance down payment, and possibly a few days of payroll.
Will This Program Work In My City?
The wonderful thing about this business is that it works just about everywhere. If there are foreclosures in your city, there are preservation opportunities available. We currently have students working in 30 states, and more are added every week.
How Often Will I Get Paid?
Each company has a different schedule.
80% of the companies recommended in the course complete deposits bi-weekly. There are a handful of companies that pay every 30 days.
If you're a new vendor or starting with limited funds, I would only work with the companies that pay bi-weekly.
What Types of Insurance Do I Need?
You will need 'General Liability', 'Professional Liability', and possibly 'Workman's Comp' insurance.
You Created A Course To Help Others Get Started, Can You Tell Us About It?
The course walks people through all aspects of obtaining their first contract and completing their first few work orders.
Here is a link to a video with the top 45 FAQs: https://www.youtube.com/watch?v=JfmIT55IhLMhttps://youtu.be/-CFpiK9lXZc
With The Guidance your Course Provides, How Much Could Someone Make Just Starting Out?
The most successful students gross nearly $100k in revenue within the first 12-18 months.
How Long Is The Course?
The course is entirely self-paced. I have students that have completed it in 3 days and others that take 6 months.
What Type Of Work Will I Be Assigned?
Preservation work generally includes the following: Landscaping, board-ups, debris removal, evictions, and securing. It generally does not include major renovation and/or remodeling work.
What Advice Would You Give To People Considering Managing Bank-Owned Property?
My goal is to help 1,000 individuals get started in the industry. With that being stated, the most successful students have these criteria: self-motivation, desire to be an entrepreneur, coachable, and execute at a high level.
I would advise anyone who wants to get started in the industry to honestly assess whether they have these characteristics.
---
I don't know about you, but making money will always be one of my characteristics!
Are you now considering getting into Real Estate? If you're still on the fence, make sure to check out Baby Steps To Financial Freedom E-Book.
I'd love to hear your stories, let me know in the comment section below.
If you liked this article, there's more. I'm working on some more ways to make money on the side, and to stay in the know you'll have to join my mailing list.
Click here to subscribe to my list.
Love it? Pin it!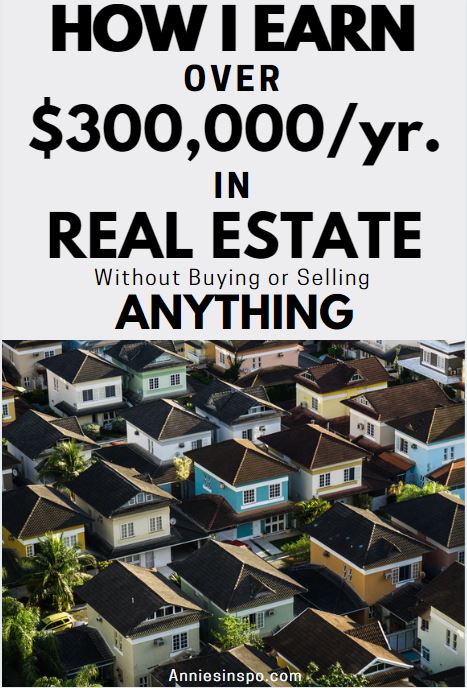 Become a Property Preservation Contractor and Earn $200K+